Hair Styles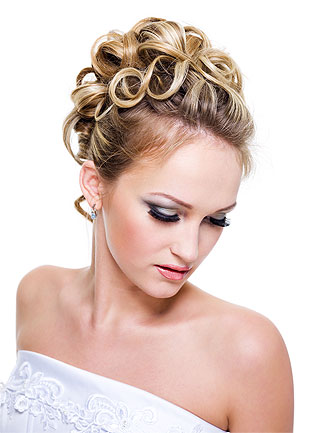 As you plan for your wedding day, you'll have plenty to-dos and tasks to get done before your big day-- however, a task to plan out far in advance is your hair, style, and beauty regiment. Choosing your hairstyle for your wedding day is a task that takes some planning, discussing it with your stylist, and finding out what goes best with your wedding theme, your style, and your dress.

Regardless if a friend is styling your hair, a hired stylist, or you're doing it yourself, it's important to have a test run before your big day. Wedding planners recommend getting this trial run completed a month before your big day so that you have plenty of time to see what works and what looks best with your makeup and dress so it's not a shocker the day of.

Another thing to keep in mind before choosing your hairstyle is to properly maintain your hair as you get closer and closer to your big day. Schedule monthly hair keratin treatments, get a trim every 6-8 weeks, and if you're planning on highlighting your hair or coloring it, make sure that it's done with ample time before your big day.

There are a lot of factors to consider as you near your wedding day in regards to your hair. First, find what styles look the best for your body type and face shape. You want to look the most flattering on a day as special of this, so take who YOU are into consideration. Also, be sure to keep in mind the set style and theme of your wedding, the dress, and the bridal party. Make sure it all flows together and coincides to make it a perfect day in all ways possible.
Find Inspiration For These Hair Style Category
Unable to select database